Businesses do not operate in isolation. They exist within a complex web of relationships and interactions with various stakeholders, each with a personal stake in the company's activities. For Form Ghana, stakeholder engagement is not just a corporate responsibility but a fundamental aspect of our approach to responsible and sustainable forestry management.
Our stakeholders are as diverse as the ecosystems we manage. They encompass government departments, our Board, private investors and donors, staff, traditional landowners, fringe communities, service providers, labour unions, farmers, intercroppers, certification organisations and environmental NGOs. Each group plays a unique role in shaping our operations and, consequently, our long-term success.
However, the communities and landowners surrounding our forests hold a special place in our stakeholder engagement strategy. They are on the front lines, experiencing the impacts of our activities daily.
Open communication
One of the critical pillars of our stakeholder engagement approach is establishing open and transparent lines of communication. To achieve this, we follow accepted protocols to organise regular stakeholder meetings that are carefully planned and communicated well in advance. These meetings are held at churches and town halls accessible to everyone. Transport is often arranged to assist groups to participate.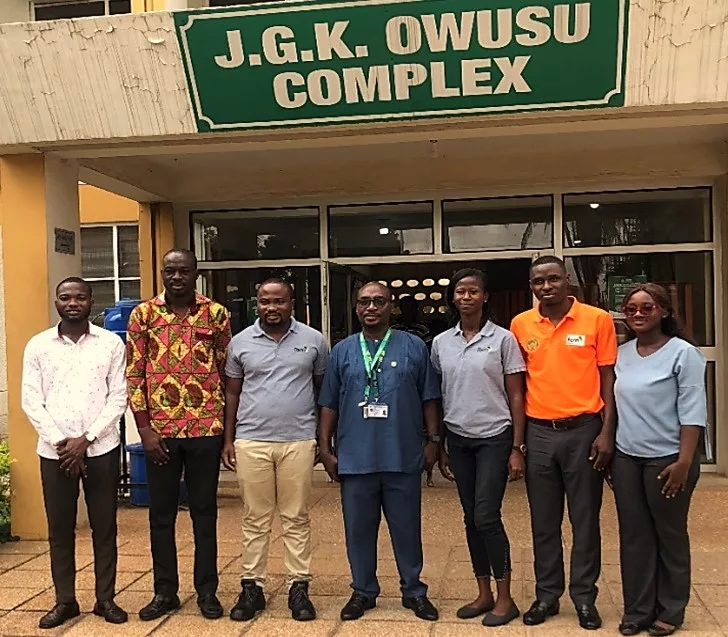 The agenda includes feedback on matters arising from the previous meeting and new topics that may have emerged since the last gathering. We encourage stakeholders to voice their concerns about issues within our scope, ask questions, and share their views on our operations. We also use the opportunity to identify community projects for which funds are available.
These discussions are essential for building mutual trust and ensuring we remain accountable to our stakeholders. The minutes of these meetings are available at our offices, ensuring transparency and accessibility for all interested parties.
Complaints mechanism
We understand that complaints and grievances may arise from time to time. Our stakeholder engagements encourage individuals or groups to express their grievances and complaints during our meetings. If, for any reason, a resolution cannot be reached during the meeting, we request that these concerns be put in writing. It formalises the complaint and activates Form Ghana's formal Complaint Response Mechanism (CRM), ensuring a structured and timely resolution process.
Sensitisation sessions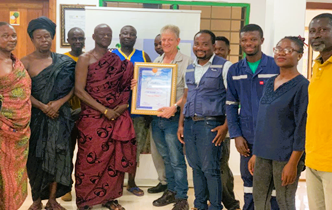 In addition to our regular stakeholder meetings, we recognise the importance of keeping our stakeholders well-informed about our objectives, projects, and operations.
To achieve this, Form Ghana conducts regular sensitisation meetings. "Sensitisation" means making people "sensitive" about an issue. This is the core of our awareness-raising process.
These sessions educate our stakeholders about our activities and provide a platform for addressing their expectations and concerns. Examples of the topics covered include fire prevention, illegal activities, health and safety, best agronomic practices, work opportunities and offering a platform for suggestions and registering complaints.
Beyond corporate responsibility
Stakeholder engagement is not just a corporate responsibility; it is a fundamental aspect of our approach to sustainable forestry management and creates a stronger, more resilient foundation for our operations.
As we move forward, we remain dedicated to strengthening our stakeholder relationships and ensuring that our forestry practices benefit the environment and the communities we serve.