Form Ghana recently appointed two new professional Site Nurses to assist in educating employees about health and safety at work and home, safe work practices, HIV/Aids, malaria, and conduct first aid training. They are both registered with the Ghana Registered Nurses and Midwives Association.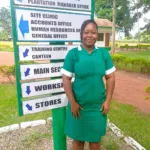 Freda O Kwarteng is the Site Nurse at Akumadan. She holds a Diploma in General Nursing and gained extensive experience at St John of God Hospital in Bono Region.
"I am impressed by Form Ghana's attention to their employee's health and well-being. Employees feel happy coming to the clinic", Freda remarks.
---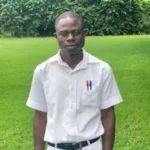 Edward A. Atia is based at Berekum. He has a first-class BSc degree in nursing and is a registered nursing practitioner. He brings experience from the Korle-Bu Teaching Hospital, Pantang Psychiatric Hospital in Greater Accra, and the Wa Municipal Hospital in the Upper-West Region.
"I delight in educating employees on health issues, for example, food and personal hygiene as preventative means of controlling ill-health", Edward says.